SOLINK GIVES YOU VISIBILITY AND INSIGHT INTO BUSINESS OPERATIONS, LOSS PREVENTION, AND SECURITY BY ACTING AS THE HUB THAT CONNECTS YOUR SECURITY CAMERA SYSTEM, TELLER & ATM DATA.
By harmonizing your security camera system with your ATM, teller, and alarm systems, Solink provides perfect insight into every client interaction, cash transaction, and vault access.
Improve risk management and security by reviewing data aligned perfectly with video. Set ongoing search filters, and review daily curated reports on outlying activity. Audit service and compliance for all sites from anywhere in the world. These are some of the great ways that Solink supports your fraud investigations and keeps your institution running smoothly.
Tools that work for financial institutions
Solink understands the needs of our financial clients. All our features are helpful, but there's a few key tools that you can take to the bank.
icon
VIDEO AND DATA
DONE RIGHT
Solink integrates with a wide range of business security camera systems. We offer tailored views with 360° security cameras, and cutting edge motion alert features.
icon
SHARING
MADE EASY
Solink makes sharing evidence and security camera footage lightning fast. Clip the data and video you need and share internally or externally with varying access levels; send directly to other institutions and authorities without requiring system access.
icon
MULTIFACETED
SEARCHING
Solink's integration with your POS + video security systems means you can search for data and footage using any keyword, employee name, timestamp—virtually any data point for maximum fraud prevention.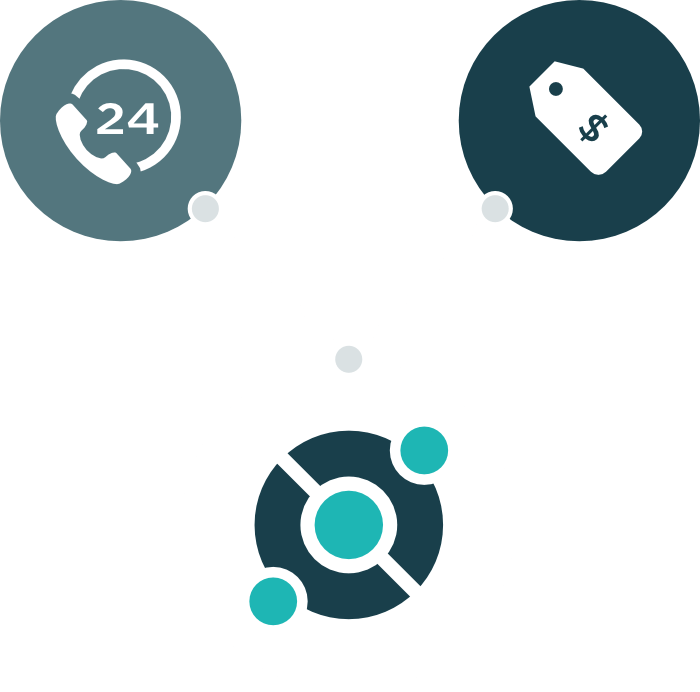 Solink is cost effective.
Solink requires no special servers or big boxes. Our subscription model guarantees you instant updates and constant support. Hardware, software, and 24/7 service is all part of the Solink package—and we can connect with your existing business and video security systems, so start-up costs can be very minimal.
Solink values customer care.
Chat with a Solink rep 24/7 for any help you may need. Receive Health Alerts for any security camera issues or outages. Have managers trained by our in-house experts. Our whole team is at your disposal; we give our clients the white glove treatment.
Trusted by
WANT TO SEE HOW SOLINK CAN HELP YOU GROW YOUR BUSINESS?