Solink is a subscription-based software that multi-tasks as hard as you do.
Solink connects with your video cameras, keypads, and other login systems. It then creates a dashboard of clips that you can search by time, date, key code, motion, and crewman. Solink gives you total visibility into your facility anytime, from anywhere. It's the foreman on your team who never sleeps.
Tools that work for your business
Motion Search
Solink's cutting-edge motion search feature allows you to highlight any area and pinpoint motion exactly in that spot. Great for catching equipment theft, after-hours entry, and alleged slips or falls.
Video Alarms
Solink's video alarms solution alerts you instantly when an alarm is triggered, providing you with the corresponding video footage. Quickly identify if the alarm is valid and dispatch authorities if required.
Easy Integrations
Solink can connect with your video cameras, keypad, door entry, and punch-clock systems. See every exit and entry on a simple dashboard of video clips.
Solink makes all the difference.
A warehouse space, regardless of industry, is an environment with a lot of foot traffic, a lot of inventory, and a lot of security needs. With Solink you can pop your head into your location anytime, remotely. No DVR or NVR needed, Solink integrates with new or existing security cameras making it one of the most cost-effective business security camera solutions. Never feel tied to your location again.
Reduce the number of false alarm charges your business receives.
Reduce the cost and hassle of false alarms and enable rapid response with video verification to your mobile device for real alarms with Solink's Video Alarms Monitoring service.
Trusted by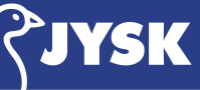 WANT TO SEE HOW SOLINK CAN HELP YOU GROW YOUR BUSINESS?