What is Solink?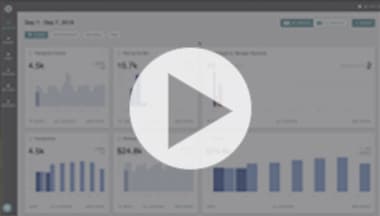 Solink Demo: Solink Overview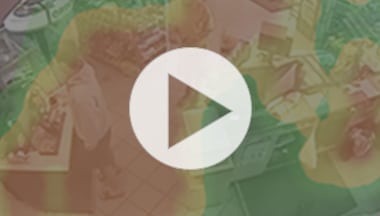 Solink Heatmaps
Solink Motion Search
Solink Data Dashboards
Solink Simple Search
Find what you're looking for in seconds
Save hours sifting through video to find what your looking for in seconds with motion search in our automated product demo.
Solink has the tools you need to grow your business.
Cloud based Video Surveillance
Integrate with new or existing security cameras to provide access to your business, anywhere, anytime.
Works with any camera including your existing cameras (Analog or IP)

Easily share and collaborate with peers and law enforcement with the share feature

Search through surveillance video with ease. View motion, people, vehicle, etc.

Access to features like video analytics and floorplans

Retain and store evidence securely for investigations

360 cameras /

pan–tilt–zoom camera

(digital PTZ) available

Available 24/7, 365 days a year customer support in 2 mins or less
Cloud video integrations
Easily integrates with existing POS systems and security cameras to save you time and money
Integrate the data from your existing solutions –

Over 200 integration partners

(POS, Alarm Panels, Access Control, and more)

Search for any transaction and view the corresponding video surveillance footage

Measure results and KPIs through custom reports and dashboards

Threshold Notifications proactively notifies you (via email or SMS ) when key metrics are not where they should be, finding the source of the problem fast.

Ensuring your data is kept secure and private
Camera Linking
Navigate from one camera to another intuitively without prior knowledge of the site's layout.
Camera Linking AI detects motion patterns across cameras and creates associations
No configuration or floor plan mapping necessary
Automatically adapts as cameras are added or re-positioned
Add, remove, or modify links manually if necessary
Solink Hardware Partners
Expert Customer Support who can recommend the right hardware based on your needs
Flexible off-the-shelf hardware partners to accommodate any environment from a data-center, small business, financial institution to a food-truck

Custom storage retention to meet individual needs (30 days to 365 days)

Support for four to hundreds of security cameras on-site

Backup storage using RAID or Cloud

NDAA compliant devices

Cybersecurity standard are met, including the physical isolation of cameras
Cloud/Device Management
Powerful management of cameras, device, network, and data
Maintaining SOC-2 Compliancy

Automatic cameras detection and notification of offline or obstructed devices

Manage retention, resolution, and quality of surveillance camera streams

Ensure efficient video viewing with custom bandwidth options.

Access control available for individual roles and permissions

Backup and retain video in the cloud for insurance, training, compliance or evidence collection purposes

Manage all your locations/customers through a single Dashboard
Ready to get started? We'll get you with a Solink Specialist.
Schedule a Tour